This mode allows you to record everything on your computer screen and draw lines, boxes, or highlights while recording. Bandicam is one of the best
screencasting
programs.
»

See more...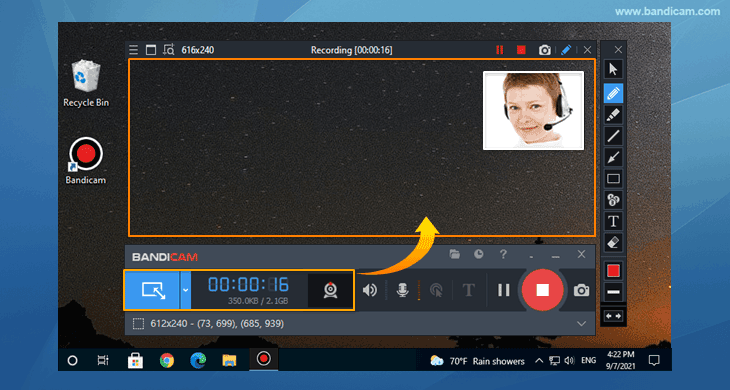 2. 'Game Recording' mode | Game Recorder
This mode allows you to record gameplay without lag while showing FPS.
»

See more...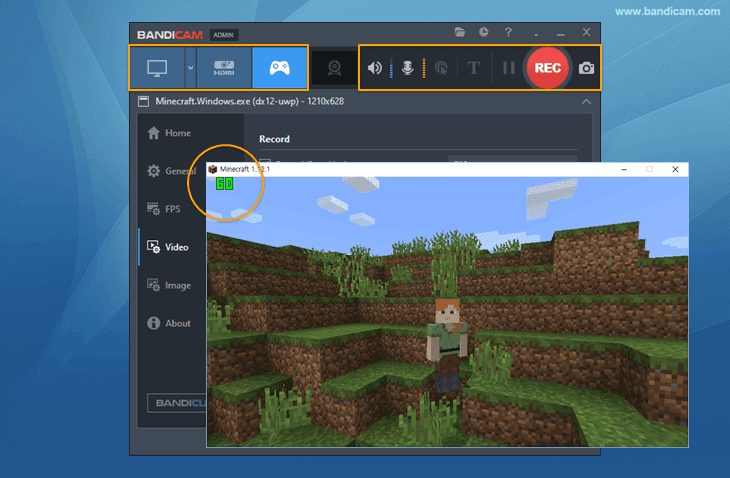 The 'Device Recording' mode allows you to record external video devices such as a Webcam, Xbox/PlayStation, Smartphone, IPTV, Capture card, etc.
»

See more...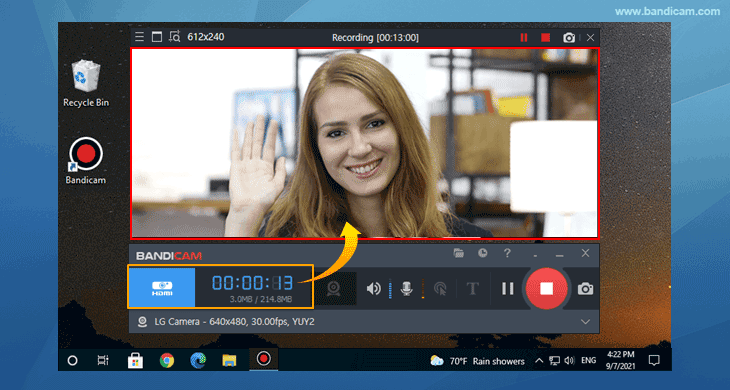 Your webcam stream will be simultaneously recorded and merged with the game / screen recording (Picture-in-Picture, Video-in-Video).
»

See more...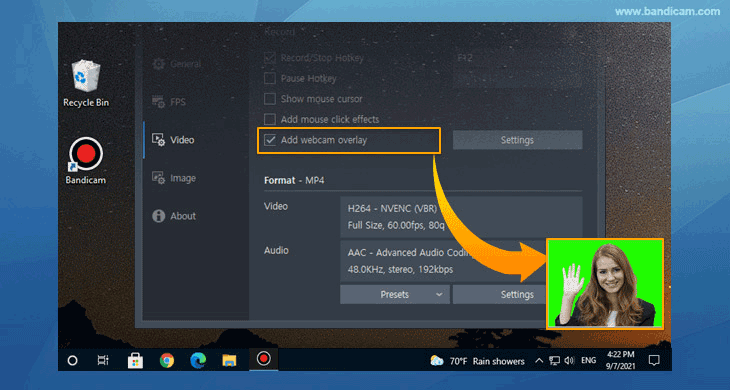 5. Hardware Acceleration
Bandicam optimizes recording performance by using a hardware-accelerated H.264 encoder. It will allow you to record the target in high speed, with a high compression ratio and excellent quality.
»

See more...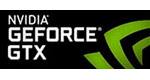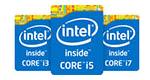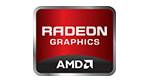 6. A real-time drawing function while recording the computer screen
Users can simultaneously add arrows, boxes, numbers or highlights while recording in '
Screen Recording
' mode.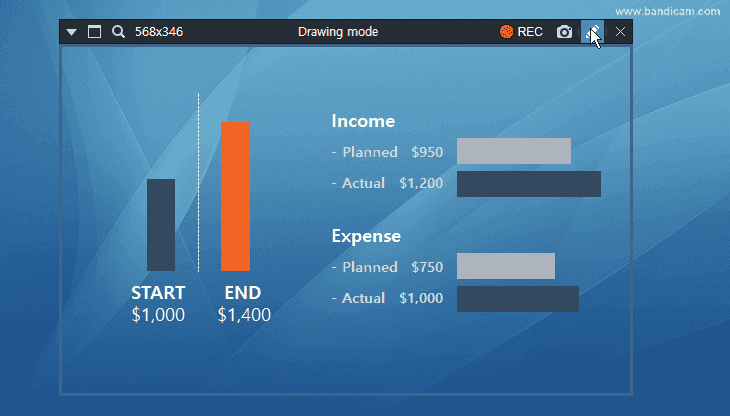 7. Video Format Settings
You can change the video format, size, FPS, codec, bitrate and quality.
»

See more...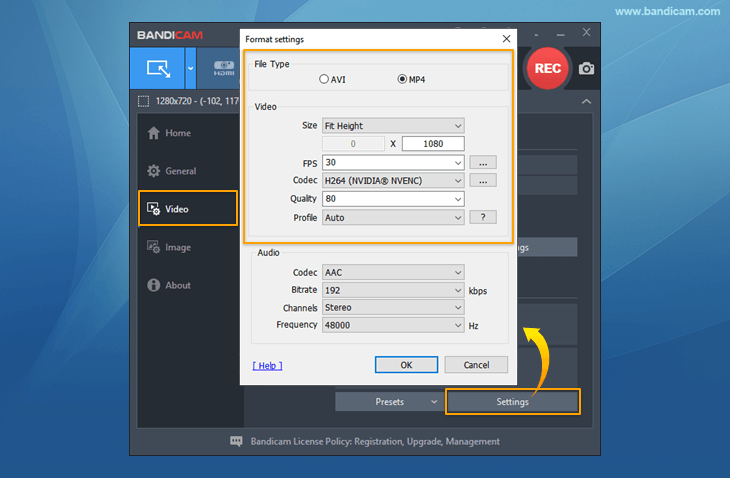 8. Auto Start/Complete Recording
You can start a new recording, stop recording or shutdown your computer by recording time/filesize.
»

See more...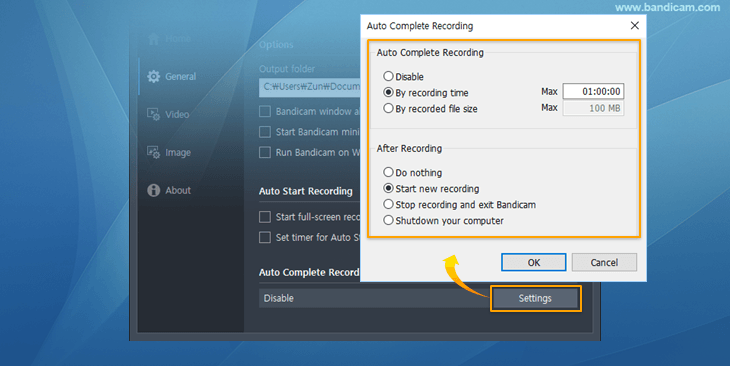 9. BandiFix (Free avi recovery program)
You can recover a corrupted/broken AVI file that cannot be played.
»

See more...