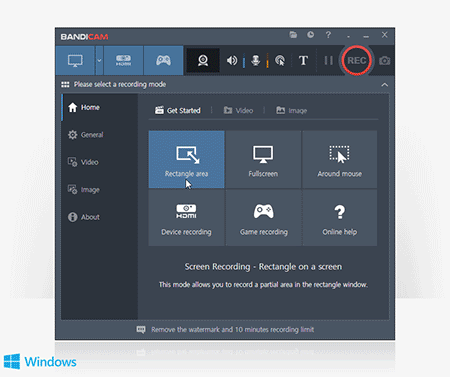 Bandicam can record games, videos and PC screens in high quality. Bandicam compresses the video when it is recording, therefore, the recorded file size is much smaller than other software.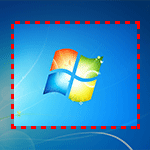 Screen Recording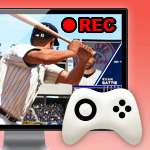 Game recording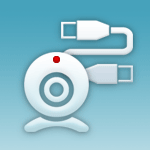 Webcam recording
Facecam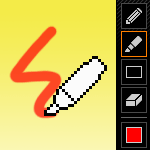 Real-time drawing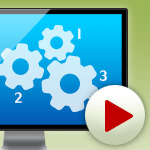 Multiple Features
Video Overview of Bandicam
Check out the video of overview of Bandicam, the most advanced screen recording software.
Main Features of Bandicam
The features of Bandicam that allow you to get the best results.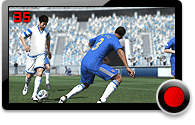 Screen/Game recording in high-quality
Bandicam is the perfect program for capturing and sharing your computer screen.
You can see the FPS (Frames Per Second) numbers and control the FRAME RATE while recording.
You can upload the recorded file to YouTube without converting (720p/1080p full HD video can be made).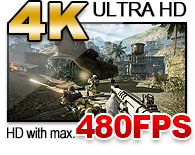 4K UHD video, UP TO 480 FPS
Bandicam records high-quality online games like Fraps.
You can record 4K Ultra HD video at resolutions up to 3840 x 2160 in size and HD video with max. 480fps.
You will experience much less lag than with other video capture programs (It uses much lower CPU/GPU/HDD).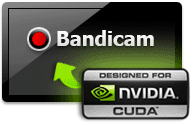 Features for advanced Bandicam users
Bandicam optimizes recording performance by using a hardware-accelerated H.264 encoder (Intel/NVIDIA/AMD).
Bandicam compresses the video when recording. As a result, the recorded file size is much smaller than other capture software.
Bandicam is able to record your computer screen and sound for 24 hours and 365 days.
Video Overview of Bandicut
With Bandicut, everybody can easily select the cutting area and merge multiple videos.
Main Features of Bandicut