How to Cut AVI Files without re-encoding, Quality Loss
AVI (Audio Video Interleave) is the most common video format introduced by Microsoft. Do you want to cut an AVI file while maintaining the quality of the original video? Do you want to extract audio from AVI to MP3 ? Do you want to share a certain section and upload it to YouTube? If you use the most advanced video cutting program, you can do it within one minute.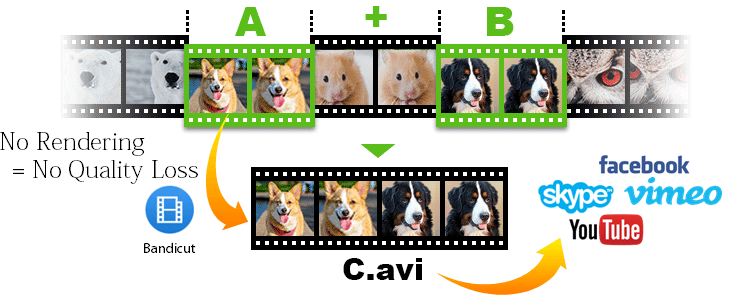 Bandicut is an easy-to-use AVI video cutter program that allows you to cut parts of a video quickly while maintaining the quality of the original video. You can also easily cut AVI videos by adjusting their start and end time by moving a slider and upload the clipped AVI files to YouTube immediately after cutting.
How to Cut an AVI file
Step 1: Download and install the AVI video cutter.
Download the free version of Bandicut and install the setup file.
Step 2: Import the avi file which you want to cut.
Start Bandicut AVI cutter and click the 'Cut' button to import the avi file which you want to cut.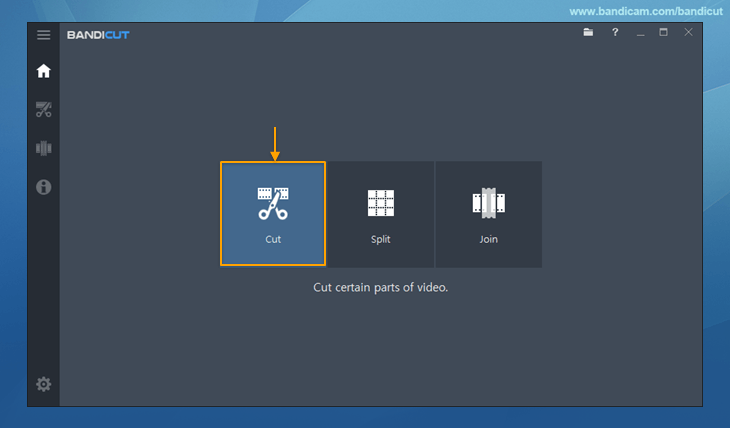 Step 3: Set the beginning and end points of the portion you want to save, and click on the Start button.
You can use the left/right [Section] button to select a cutting area to be clipped.
You can preview and move the current video location through 'Playhead' and 'Mouse Wheel'.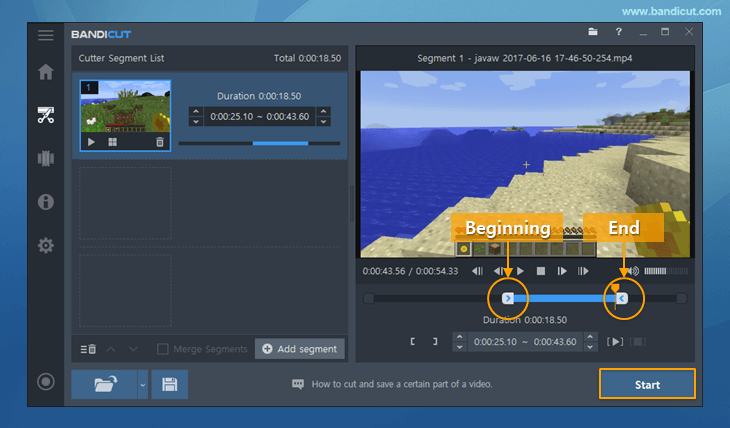 Step 4: Click the 'Start' button to initiate the AVI video cutting.
Select [High-Speed mode] to cut videos while preserving the original quality.
Select [Encoding mode] to change the playback speed and encode videos according to your configuration (codec or quality).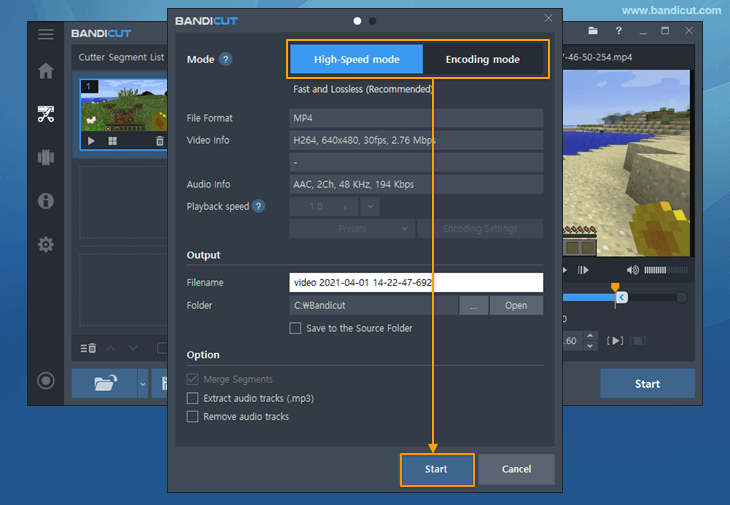 You will be able to find the new clipped AVI file in the output folder.
Last Updated on