Screencasting with Bandicam
Bandicam is one of the best Screencasting Software for teachers, students, YouTubers or business professionals.
You can record a screencast video and share it with others you want to show it to.
What is Screencasting?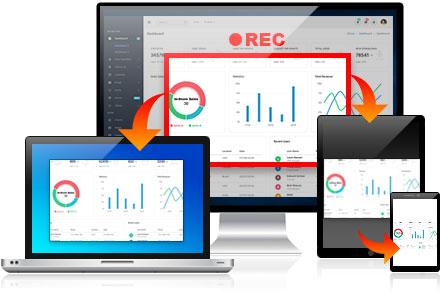 Would you ever want to share what's on your screen?
A screencast is a digital recording of computer screen, also known as a video screen capture, and usually includes audio narration. Creating a video of one's screencasting is a powerful way to demonstrate knowledge.

If you have a computer, microphone, and screencasting software, you can make your own tutorials, video resume, demos, presentations, etc. You can also record lectures, webinars, BlueJeans, Zoom meetings, PowerPoint presentations, and Skype video calls with computer sound and audio narration from your microphone.
What can we do with a screencasting software?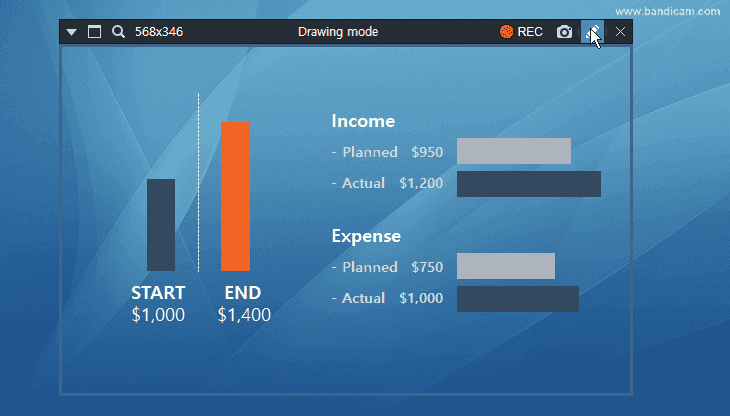 Screencasts can help demonstrate and teach how to use software features.
Creating a screencast helps software developers show off their work.
Teachers can use this tool to create videos to explain content, vocabulary, etc.

»

See more
Students can record video and audio as they demonstrate the proper procedure to solve a problem on an interactive whiteboard.
Organizers of seminars may choose to routinely record complete seminars and make them available to all attendees for future reference and/or sell these recordings to people who cannot afford the fee of the live seminar or do not have the time to attend it.
Job searchers can record their video CV or profile by using screencasting software that records that webcam.

»

See more
YouTubers can record themselves while playing a game or working in an application to create a video guide or tutorial to post on YouTube.
Try Bandicam Screen Recorder!
Download Bandicam (Free)
How to Record Your Desktop and Create a Screencast
Screencasting can help you show others how to do something on their computer. If you need to record your screen to show a demo of your products, give someone a walkthrough as a video tutorial, or create a video of your screen for an online course, Camtasia and Bandicam are perfect for this purpose.
Bandicam Screen Recorder includes tools to capture all or portions of your screen in high definition, and allows you to simultaneously add information such as text or audio, arrows, boxes, numbers or highlights while recording.
How to make a screencast video with Bandicam.
Bandicam has earned its reputation as the best screencasting software in the whole world.

1. To make a screencast video, Download Bandicam and choose the 'Rectangle on a screen' mode.





2. Click the '● REC' button or press the hotkey (F12) to start/stop the recording.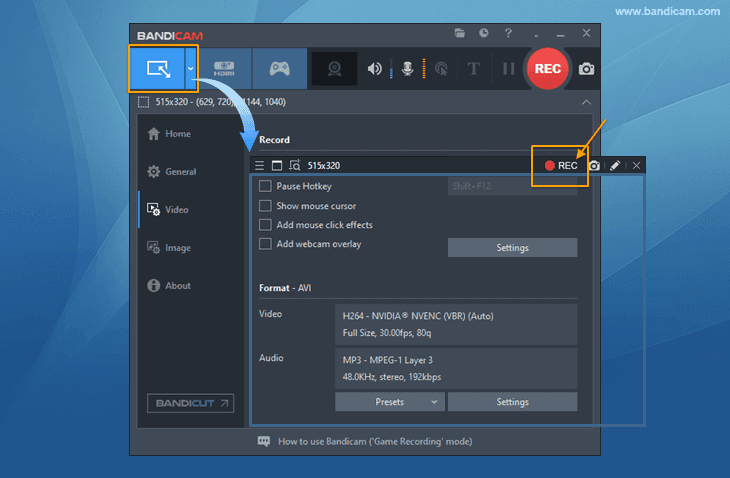 How to record the screencast with a webcam (facecam)
If you use a laptop or desktop PC that has a webcam device, you can record a screencast and facecam (webcam) by using the 'Webcam overlay' function.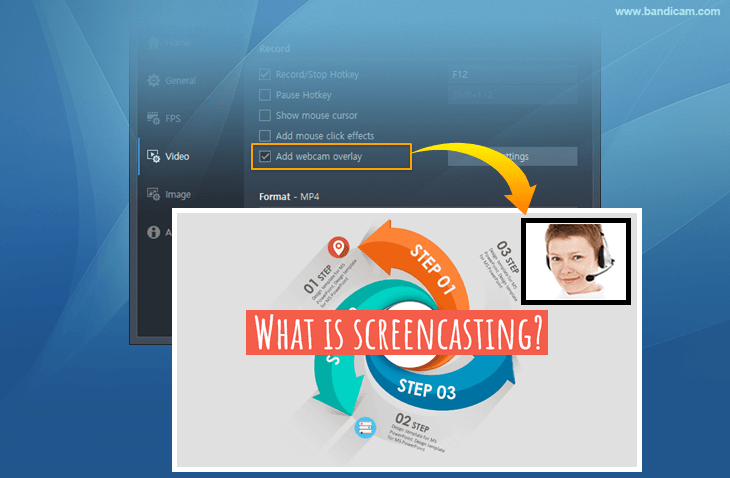 Using screencasting programs can be a great way to create comprehensive video tutorials and demonstrate how to use software.





To upload a screencast video to YouTube or Vimeo, go to the Home tab of Bandicam and click the [Upload] button.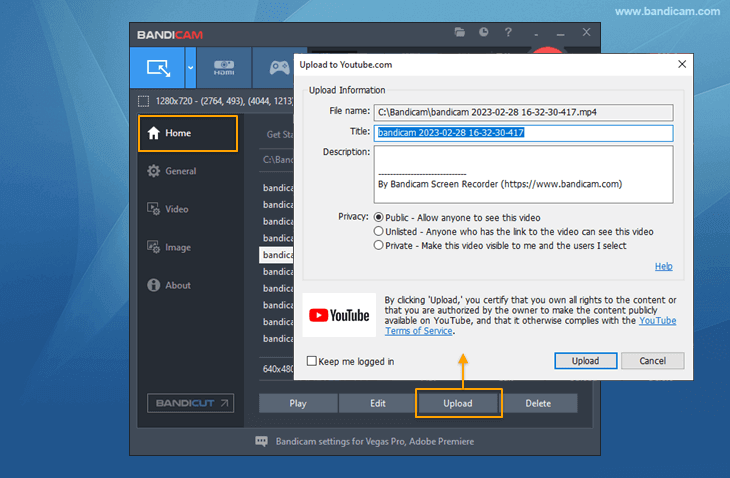 Last Updated on