Looking for the best screen recorder for students?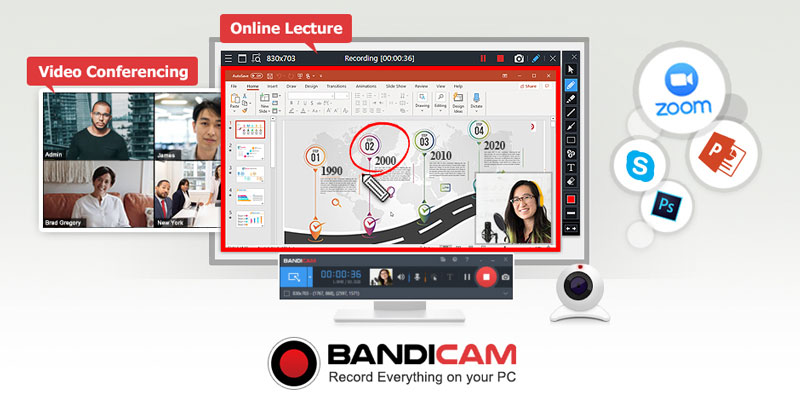 Do you want to record educational videos and watch them later on your smartphone? The good news is that you can do this easily. In college, high school, middle school, and even elementary school, students learn many new things from online courses.

Millions of teachers are taking advantage of the internet to make tutorial videos and spread their knowledge. If you record educational videos, you can watch them on your smartphone anytime, anywhere, even if the online classes are over.
Try Bandicam Screen Recorder!
Download Bandicam (Free)
How do I record educational videos?
Educational videos need no introduction because they are everywhere around us – you have, at one point, learned something off of a video online. This is not only from standard lecture sites like Udemy, but also from YouTube, Vimeo, Zoom, Webex, GoToMeeting, and social platforms like Instagram or new apps like TikTok. So long as you are connected to the internet, you can access these videos. This is an incredible benefit, but then it also poses a couple of problems.

There's no shortage of video content on the internet, and most of these videos disappear after some time or get drowned in the sea of content. Using a lecture capture software, you can immortalize useful videos. First of all, it's almost impossible to grasp what's taught in a video the first time watching it; you need to rewind and re-watch unclear parts, and probably watch the entire thing later.

Streaming one 2-hour video over and over will cost you tons of money, unless you are connected to a Wi-Fi network with unlimited data. Even if you are connected to a Wi-Fi network, you still have to deal with buffering. Some of the videos are so educational that you may also like to show them to someone else. When you enroll in a course, the lectures are basically for your eyes only. For a friend to see the video, they have to register also. Further, for many platforms, the tutorials may expire, or even if they don't, you may not be allowed to save them. This is a huge problem, but it is one you can quickly solve if equipped with the right lecture capture tools.
Best way to record educational videos
In this post, I'm not merely pointing out the negatives. These are real pains I have experienced before researching for a solution. After suffering these setbacks for years, it hit me – record the video. You may have this idea too, but then on Googling, you see loads of software for lecture capture and get confused as to which to use.

I have tried a lot of them and found that Bandicam stands head-and-shoulders about the rest in terms of simplicity, usefulness, price, and functionality.
Since no major operating system (Windows, macOS, and Linux) come with a lecture capture tool, you have to download and install one. Hop on the internet, and you will find loads of lecture capture tools, but the best for you is Bandicam.

Many users started out recording educational videos using Bandicam, hoping to switch to something more 'sophisticated' for more professional work. However, a good number of these guys have stuck with Bandicam all the way. Despite this software being simplistic, it also packs every function you need to record educational videos.




Select a recording mode

Something that made me fall in love with Bandicam is that it does not follow the one-size-fits-all approach like most other lecture capture software. You get different screen recording modes with this software, namely: Select a recording area, Rectangle on a screen, Fullscreen, and Around mouse.

Click the '● REC' button or press the hotkey (F12) to start/stop the recording.

Go to 'Home -> Video' to check the captured videos.
Conclusion
We have established the fact that learning through videos is better than doing it in a physical classroom, and the only main disadvantage is the problem of saving it for later. To solve this problem, we can record the educational videos on our devices.

To get started recording educational videos today, get Bandicam, and follow the steps here. Your first try will likely be great.
Tips for using Bandicam to record educational videos
1. How to record computer and microphone sound
If you select your microphone for the Microphone, you can record the microphone sound. » How to record microphone sound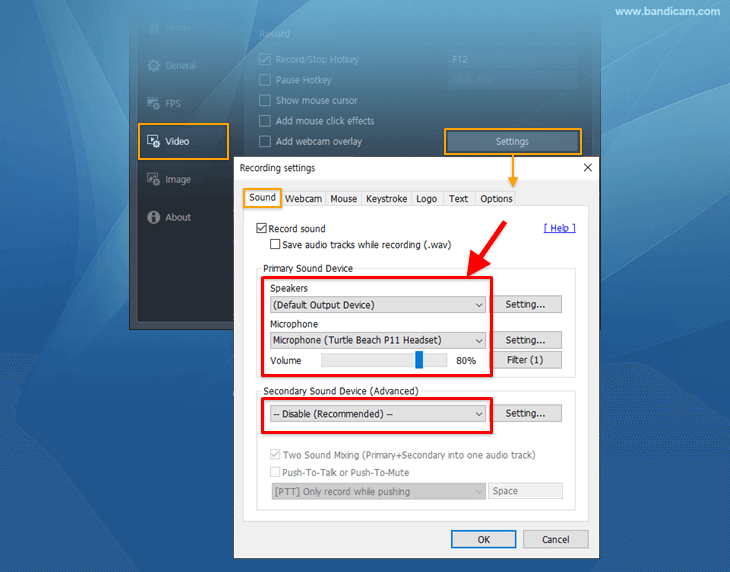 2. Add your own logo or text to the video
To add your own logo or text to the video, go to the Video tab on the left panel and tick the "Add logo to video" or "Add logo to text" checkboxes. » Logo overlay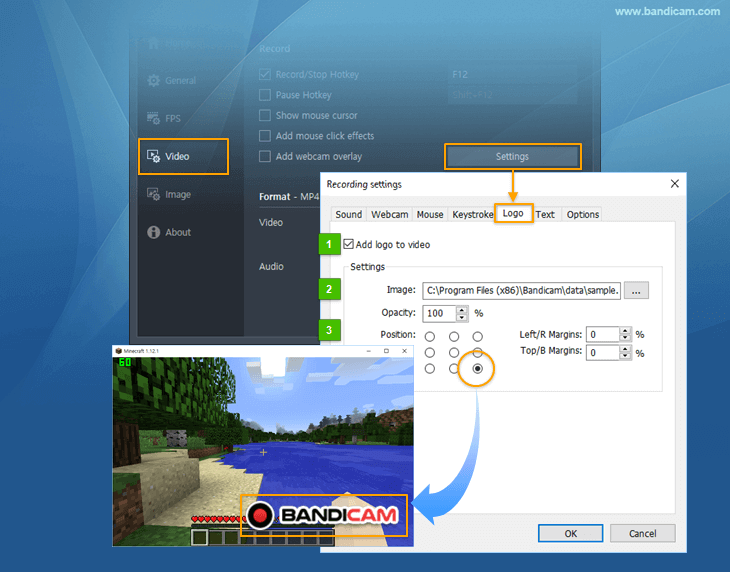 3. Edit your video with Bandicut
To make edits to your video, use the special add-on program called Bandicut. » Video editing software

4. Start recording at a specific time on a daily/weekly schedule
Bandicam lets you record educational videos automatically at set times. Navigate to the General menu on the left panel to schedule recordings. » Scheduled recording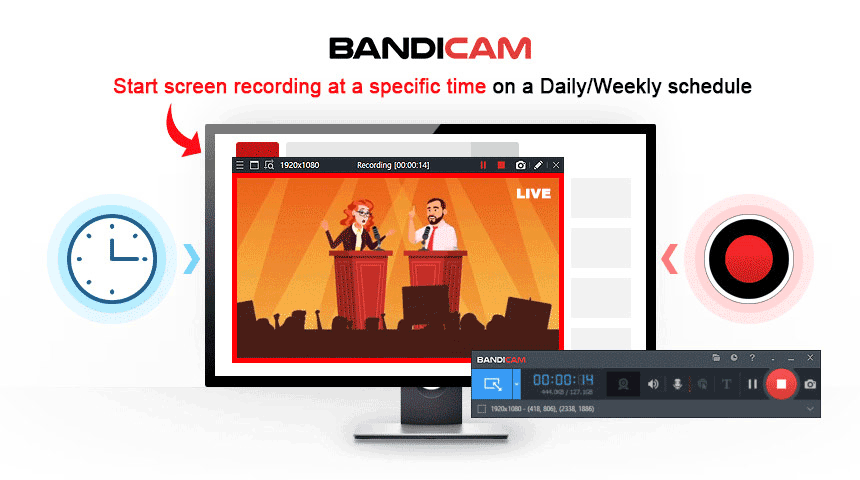 Last Updated on