How you can record YouTube videos
This YouTube video was uploaded after being recorded by Bandicam without using YouTube Downloader.
Bandicam offers the best online game recording experience.
When you record the computer screen or Windows applications with Bandicam:
You can upload the recorded file to YouTube without converting

You can record over 7 days without stopping (AVI 2.0 OpenDML)

The recorded file size is smaller (1/5~1/20) than other capture programs.

It has less lag than other screen capture software (Bandicam uses less CPU/GPU/RAM resources).
* A real-time drawing function is available.
Users can simultaneously draw lines, boxes, or highlights while recording in 'Screen Recording' mode.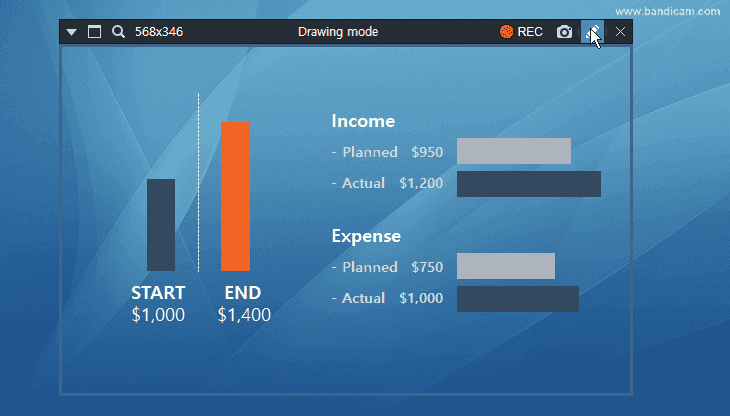 How to Record YouTube videos - 'Screen Recording' mode
Bandicam usually uses 'Screen Recording' mode to record YouTube videos
Please, follow the steps below to record the YouTube videos.
1. Start Bandicam and choose the 'Rectangle on a screen' mode.
2. Adjust the green-edged rectangle on the video and play the YouTube videos
- When you click the ' ● REC ' button, the green-edged rectangle line will change to red.
3. To stop recording, click the 'stop ( ■ )' button.
- To pause the recording, click the 'pause ( ll )' button.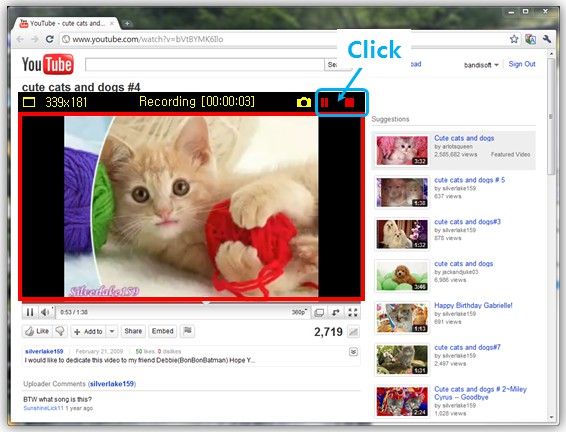 4. Go to 'Home -> Video' to play, edit or upload the captured videos to YouTube.

»

See more...
More information
»
Please share your video on the Bandicam forum:
https://forum.bandicam.com/viewforum.php?f=14