How to Split an AVI file into Multiple Equal Files
AVI (Audio Video Interleave) is the most common video format introduced by Microsoft. If you want to split a large AVI file into smaller equal video clips, try Bandicut Video Splitter. Bandicut is an easy-to-use AVI video splitter program that can easily split an AVI file into multiple equal AVI files while maintaining the quality of the original video. Users can also extract audio from video to MP3, join multiple video files, or trim parts of a video and upload it to YouTube.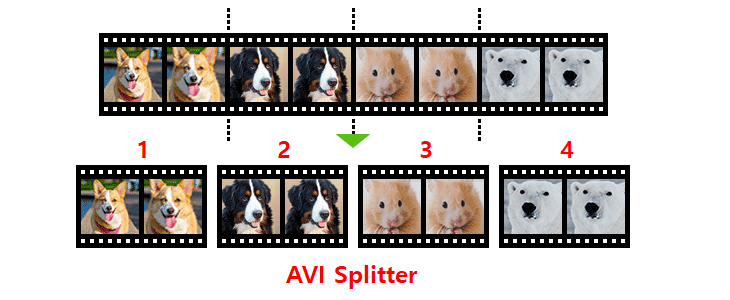 Steps to Split an AVI file
Step 1: Download the free version of Bandicut, start Bandicut, click the 'Split' button and then open an AVI file.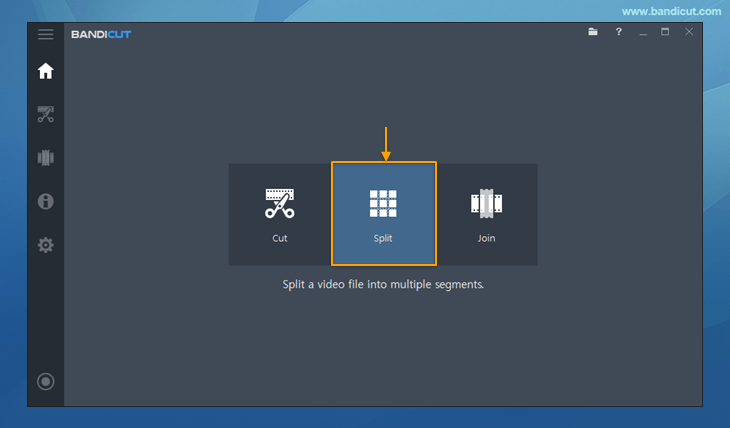 Step 2: Choose the split method, and click the 'Apply' button.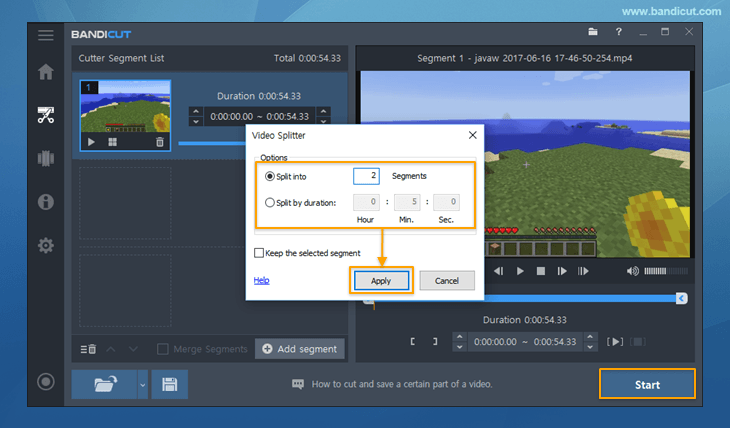 Step 3: Click the 'Start' button to initiate the video splitting.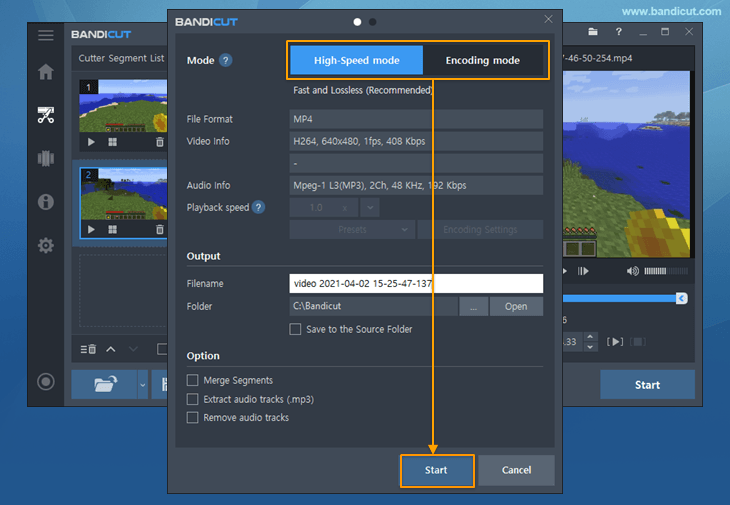 How to convert AVI to MP4
AVI is one of the most popular video formats on Windows. However, some smartphones or mobile devices don't support the AVI file format. In this case, you have to convert AVI to MP4 through a video converting program. If you use the "Encoding mode" of Bandicut, you can convert AVI to MP4, MKV or WebM file formats.