How to Convert AVI to MP4 with Ease
What is an AVI file?
The AVI file format is an Audio Video multimedia container file format created by Microsoft. It stores video and audio data encoded in a variety of codecs. AVI usually uses DivX or XviD as the compression format.
AVI vs. MP4: Which one is better?
While AVI supports a wider variety of codecs than MP4, some smartphones, smart TVs, and mobile devices don't support the AVI file format. The table below compares the compression, compatibility, and supported codecs of AVI and MP4.
| | AVI | MP4 |
| --- | --- | --- |
| Compression | Good | Better |
| Compatibility | Good | Better |
| Supported Video codecs | XviD, DivX, H.264, MPEG-1, MPEG-2, Motion JPEG, etc. | H.264, HEVC/H.265, MPEG-4, etc. |
| Supported Audio codecs | PCM, MP2, MP3, MP1, AAC, etc. | AAC, MP3, MP2, MP1, etc. |
Compression: AVI compresses less audio and video data than MP4.
Compatibility: Both AVI and MP4 are supported on all Microsoft devices, game consoles, as well as Windows-based media players. However, Mac and iOS devices only support MP4 files, not AVI files.
Convert AVI to MP4 for Free with Bandicut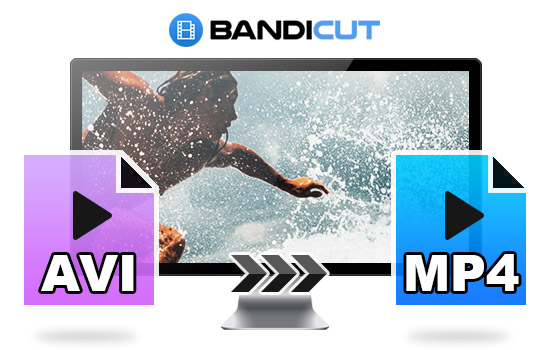 AVI is one of the most popular video formats on Windows, but MP4 is more compatible than AVI. Also, some portable devices and video streaming sites do not support the AVI format due to less compression. In these situations, you need to convert AVI to MP4.
Bandicut is an easy-to-use video cutter program that allows you to convert AVI to MP4 for free. Bandicut makes it fast and easy to convert your AVI videos without losing the original video quality.
Furthermore, Bandicut supports hardware-accelerated Intel/NVIDIA/AMD H.264 encoders, allowing video conversions at high speed with a high compression ratio and excellent quality. » See more...
Download Bandicut (Free)

Try Bandicut - AVI to MP4 Converter!
How to Convert AVI to MP4
As more video hosting platforms and services incorporate MP4, it proves more beneficial to convert your AVI video into a more compatible and widely used file format. To convert your AVI video to an MP4 file, all you need to do is download and install Bandicut and follow the steps below:
Once you are ready to convert your AVI to MP4, import the AVI file to Bandicut.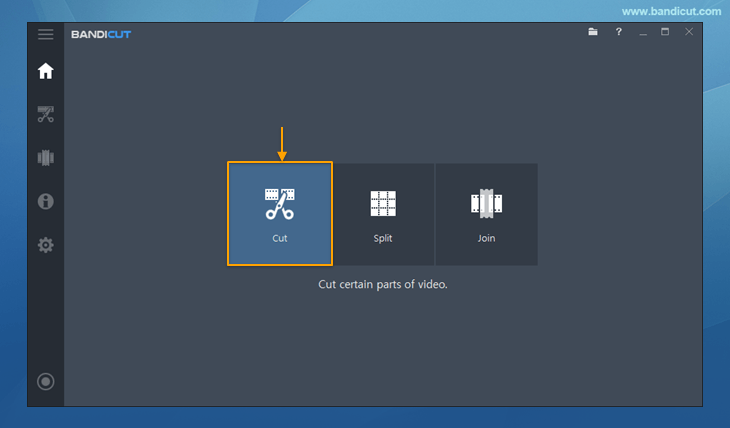 2. If you want to convert a specific part of the video, set the beginning/end points of the video (Optional).
If you simply want to convert the full video, click the 'Start' button without setting beginning/end points.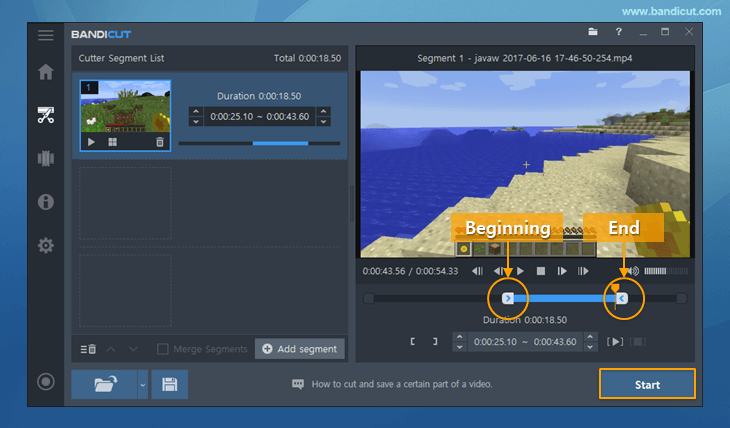 3. Next, you will need to click the 'Encoding Settings' button and select the MP4 file type.
Select the MP4 file format, and click the 'Start' button to initiate the video converting.
You can also convert the AVI into different video formats, such as MKV or WebM, depending on your preference.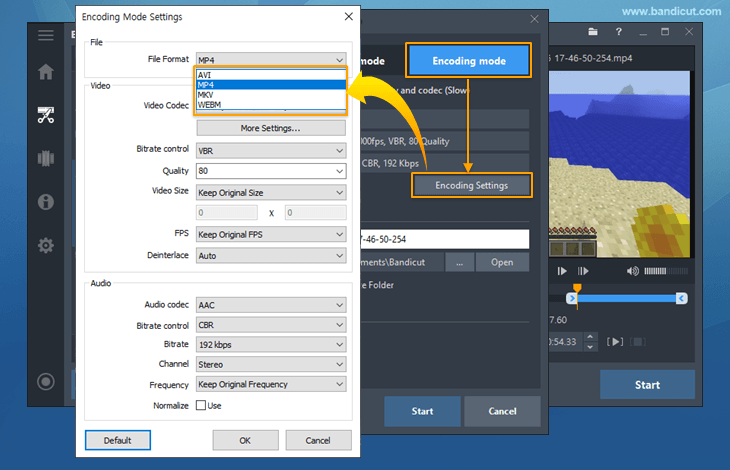 4. Now, click the 'Open' button to check the converted video.
Your video converter will transform your AVI file into an MP4 with ease.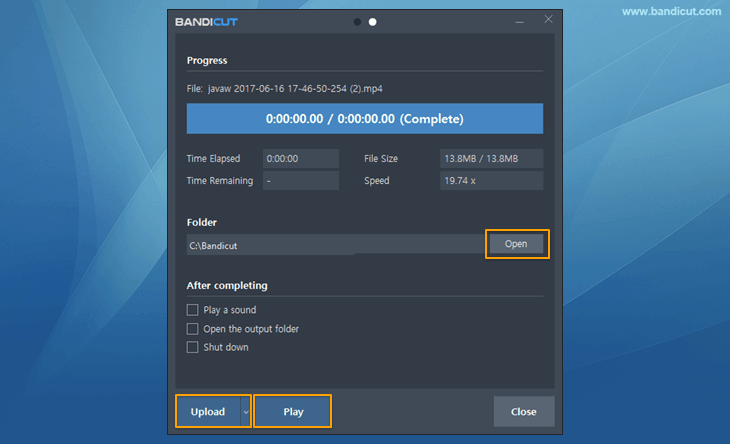 Additional Tip: How to Make an AVI or MP4 video
With Bandicam, you can make an AVI or MP4 video by recording your desktop/laptop screen, gameplay, webcam, etc. Run the Bandicam program, go to the [Video] tab, and click the 'Settings' button to select the file type.