Simple MP4 Editor: Edit Your MP4 Video Files with Bandicut
Are you looking for a simple and easy MP4 editor?
Many timeline-based video editor programs including Adobe Premiere and Vegas Pro offer great editing functions, but they are often impractical for ordinary users. With timeline-based video editors, you may have difficulty figuring out the functions of these programs.

If you are not a computer geek, but have interest in video editing, you may just want to use a simple video editor program. Bandicut Video Cutter is a simple video editor. If you want to share a certain section from a long mp4 video file, simply cut MP4 videos by adjusting the start and end time by moving a slider and upload the clipped MP4 files to YouTube after cutting.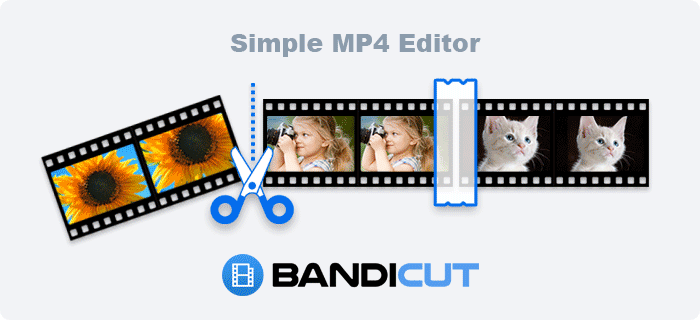 Try Bandicut Video Editor!
Download Bandicut (Free)
Why Choose Bandicut for Editing MP4 Files?
Bandicut offers the convenience of super-fast video cutting and joining software with an easy-to-use interface. The secret to its success lies in the ability for users to trim specific parts of the video quickly while maintaining the quality of the original video. Users can also extract audio from video to MP3, join multiple video files, remove one or more parts from the video, or split the video into multiple files.

You will find Bandicut so simple and so effective to use that you will never have to rely on another type of video editing software ever again!


How to Trim an MP4 file with Ease
All you have to do is import the video file and move the slider to select a cutting area and click the Start button.
Once you have installed Bandicut, start Bandicut, click the 'Cut' button and import your MP4 file for cutting.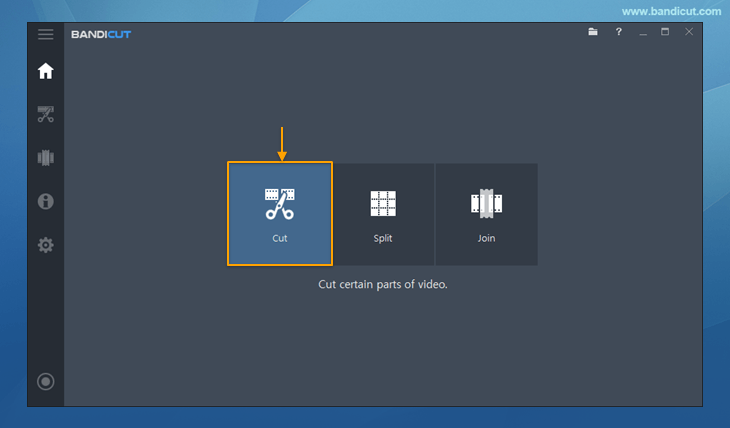 2. Set the beginning and end points of the portion you want to save, and click on the Start button.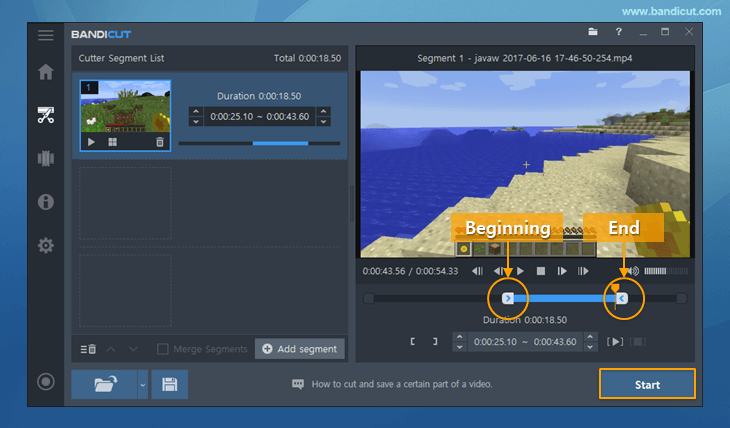 3. Click the 'Start' button to initiate the video cutting.
Once you are satisfied with your cuts, select the designated folder and click the 'Start' button.