How to Convert MKV to MP4 With Ease
MKV is one of the most popular file extensions among movie fans because it is an open-standard video file format that can hold an unlimited number of video, audio, picture, or subtitle tracks in one file. However, some smart phones, smart TVs or mobile devices don't support the MKV file format. In this case, you have to convert MKV to MP4 through a video converting program.

Bandicut is a professional video cutter program and it allows you to convert MKV to MP4 for free. No more struggling with multiple programs or having to figure out complex features. Bandicut makes it fast and easy to convert your MKV videos without losing original video quality. Easily convert your MKV videos to your select format and let Bandicut do the rest.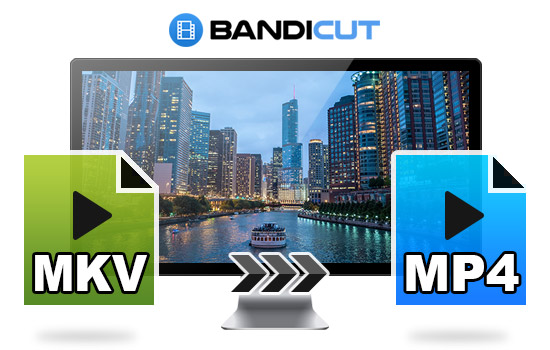 Try Bandicut MKV Converter!
Download Bandicut (Free)
Why You Should Use Bandicut to Convert MKV to MP4?
Hardware Acceleration for video editing
If you wish to convert your video files from MKV to the widely accepted mp4, try Bandicut. Bandicut is the leading software solution for quick video conversions without compromising quality. Bandicut has been developed to support hardware accelerated Intel/NVIDIA/AMD h.264 encoders. It allows you to convert the video at high speed, with a high compression ratio, and excellent quality. » See more...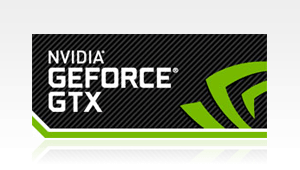 NVIDIA NVENC for Video for Converting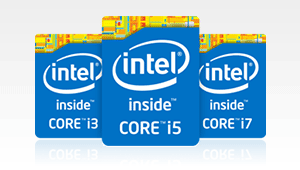 Intel Quick Sync video for Video Converting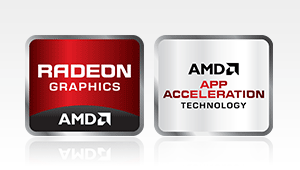 AMD VCE for Video Converting
All this can be achieved at a high speed and with excellent, unmatched quality. Now you can take advantage of the mp4 file formats with a trustworthy software dedicated to creating quality and responsive conversions. Bandicut remains a leader in video editing and cutting software. Take advantage of the most powerful features you will ever find in a video converter!
How to Convert MKV to MP4
As more video hosting platforms and services incorporate mp4, it makes sense to convert your MKV video into a more compatible and widely used file format. To convert your MKV to mp4 video, all you need to do is download and install Bandicut and follow the steps below:
Once you are ready to convert your MKV to mp4, import the MKV file to Bandicut.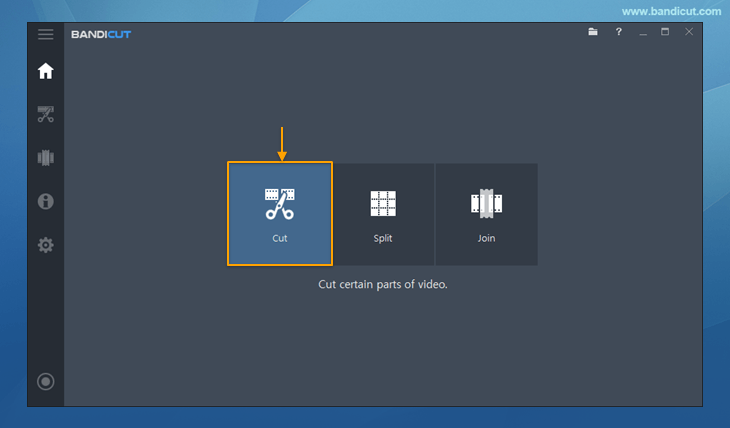 2. If you want to convert a specific part of the video, set the beginning/end points of the video (Optional).
Simply move the slider and select the front/rear part that needs trimming.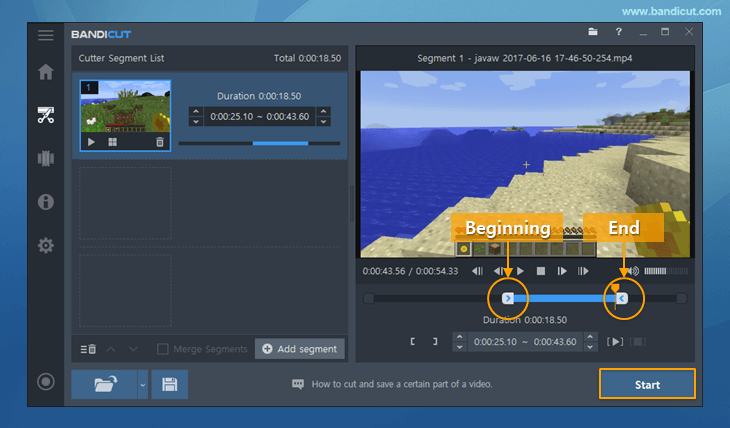 3. Next, you will need to click the 'Encoding Settings' button, and select the MP4 file type.
You can also convert the MKV into different video formats such as AVI, WebM depending on your preference.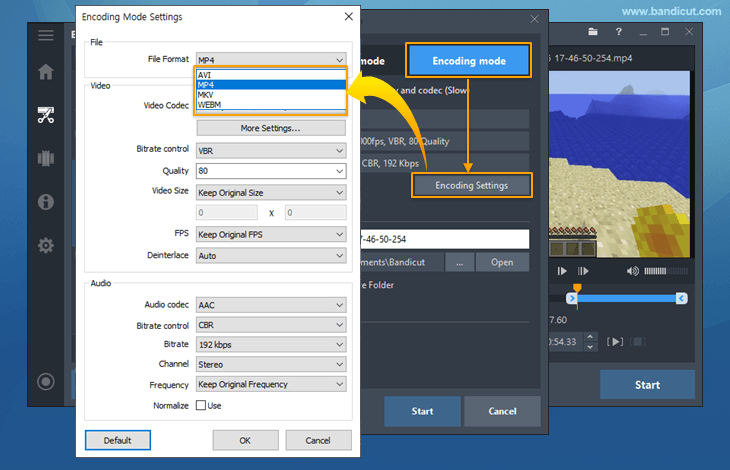 4. Click the 'Start' button to initiate the video converting.
Your video converter will transform your MKV file into an mp4 with ease.