We help you cut your GoPro Videos in No Time
What is GoPro? Why has GoPro become so Popular?
GoPro is a major brand of action camera that serves to record high quality action, adventure and precision motion capture. GoPro action cameras have risen in demand, owing to their unbeatable recording quality and its affordable price. They are waterproof and produce high definition video quality. GoPro offers an impressive range of functional features including high quality video playback, which is the reason that the brand has skyrocketed in the market. When you shoot videos with a GoPro, you can rest assured every detail is captured with the most beautiful imagery.

Video trimming tools help you instantly cut large videos like a pro. Bandicut allows you to trim GoPro videos with quality, precision, simplicity and efficiency and it supports a wide range of file types from MP4 to MPEG and more. Now you can extract your most awesome moments from a long-recorded video using our video cutting program.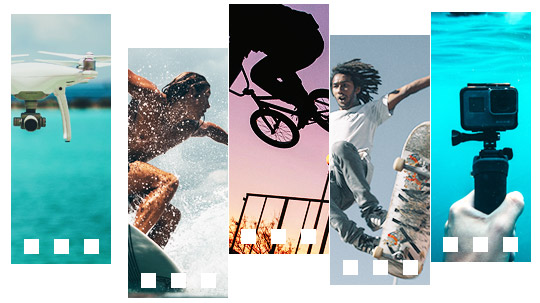 Try Bandicut Video Trimmer!
Download Bandicut (Free)
Why Use Bandicut Video Cutter to Cut GoPro Videos
Bandicut is the latest addition to the Bandicam range and offers incredible video cutting and joining features you will adore. Bandicut is simple to use and will not reduce the quality of the video as it cuts videos without re-encoding. It is super-fast and professional when you need to cut your GoPro video! Now you can record your adventures, customize your videos, and post them to your website or blog to attract more customers.
How to Cut 4K Action Cam Videos
Media players such as Windows Media Player and VLC media player cannot play the GoPro 4K video smoothly owing to a lack of the necessary system resources. It does not mean anything is wrong with your GoPro camera, it simply requires the use of the correct software that Bandicut can provide. To play the GoPro 4K video correctly, you would have to use 'Movies & TV' in Windows 10 or 'VLC media player' with a hardware acceleration feature.

Bandicut allows you to cut and trim as you please. Powerful features support the cutting and the editing of your action movies. Merge and trim your GoPro action videos without compromising quality and enjoy the professional film you can create with ease. At Bandicut, we deliver a range of cutting features that will not disrupt the final production of your recorded videos. Now you can enjoy the beauty of Bandicut to edit your GoPro videos like a pro!
How to Trim a GoPro Video with Ease
Once you have installed Bandicut, start Bandicut, click the 'Cut' button and import your GoPro video for trimming.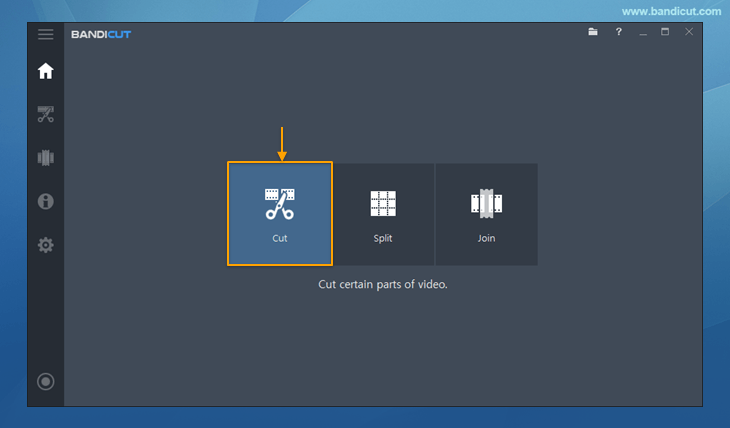 2. Set the beginning and end points of the portion you want to save, and click on the Start button.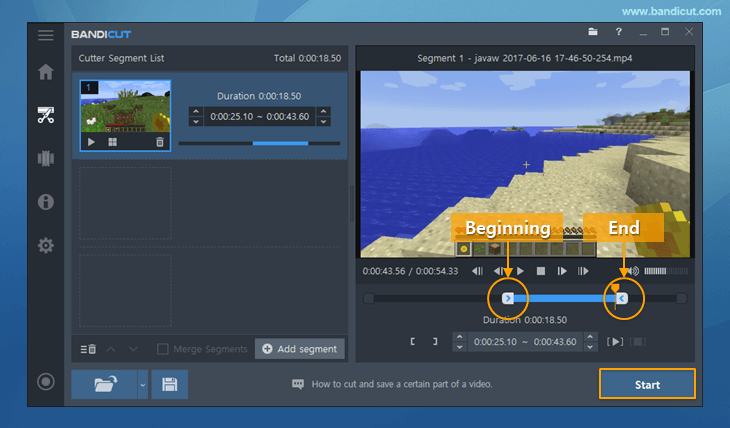 3. Click the 'Start' button to initiate the video trimming.
Once you are satisfied with your cuts, select the designated folder and click the 'Start' button.