How to Trim a Part of a Video From a Dashcam
What is a Dashcam?
The dashcam otherwise referred to as the dashboard camera, car DVR or car black box, is increasing in popularity among drivers. These devices are easily positioned to record motion and images through the front or the rear window of your vehicle. It offers many beneficial uses from recording evidence should you be involved in a vehicle accident to capturing details of an event that may unfold within close proximity of your car.

The event data recorder will record everything that happens outside of and inside your vehicle within its scope of surveillance. While the dashcam was previously only used by police, vans, or taxis, today it has become a must-have for the modern driver. Not only can you install your camera on your dash, but you can also connect your device to your GPS system.

Apart from recording evidence, you can also use your camera on your dash to record an entire road trip. Create incredible content by capturing every moment of your journey using the versatility and the professionalism of your very own dashcam.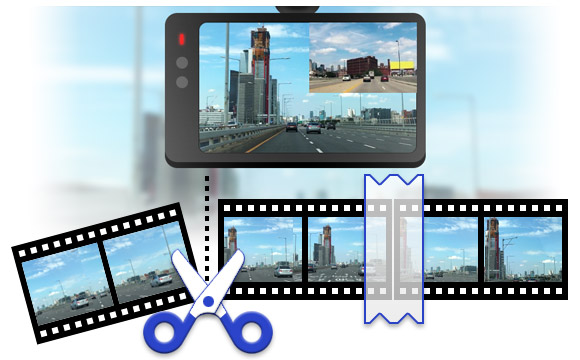 To Edit Your Dashcam Recordings, Use Bandicut!
Transferring the video footage from your camera may require some refinement. Bandicut is the best video cutting and editing software available! We help you make the process of video cutting to submit a copy as evidence or produce an incredible road trip, educational or other style of video easier.
Try Bandicut Video Trimmer!
Download Bandicut (Free)
How to Trim a Part of a Video From a Dashcam
Your dashcam has been designed to capture a car view for more than 24 hours. When you need to present evidence to the police concerning an accident, a lengthy video or running through 24 hours of footage is simply out of the question.

To save the part of the video depicting the events that unfolded in the accident, you will have to trim a specific section of the longer length video. Using Bandicut makes the job so simple and helps you capture the necessary footage you can proudly deliver in support of your case.

Bandicut works by cutting a specific portion of a video while preserving the original video quality. Bandicut not only maintains quality, but can also complete the entire process in seconds! Let's compare the process of a dashcam video edit to using an editing program such as Adobe Premiere or Vegas Pro. With your Adobe programs, you're looking at 30 minutes to cut a video as it uses a traditional video editor. The reason for the extended trimming process is due to the need to render/re-encode the video. Bandicam's Bandicut will take an average 10 seconds to trim the video content you need. Now that's impressive.

Bandicut incorporates the latest video editing technologies, which means faster cuts without loss of quality. Bandicut does not have to re-encode the video, making video trimming more efficient.

Now you can save time and benefit from the finest video cutting solutions when you choose Bandicut to cut your dashcam videos with precision and speed.
How to Trim a Dashcam Video with Ease
Once you have installed Bandicut, start Bandicut, click the 'Cut' button, and import your dashcam video for trimming.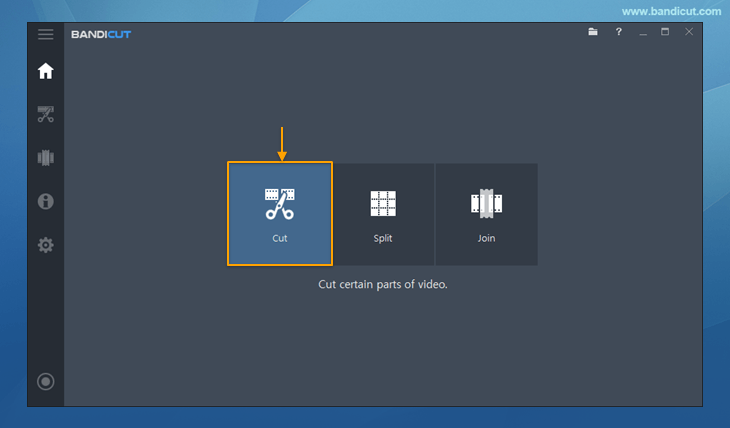 2. Set the beginning and end points of the portion you want to save, and click on the Start button.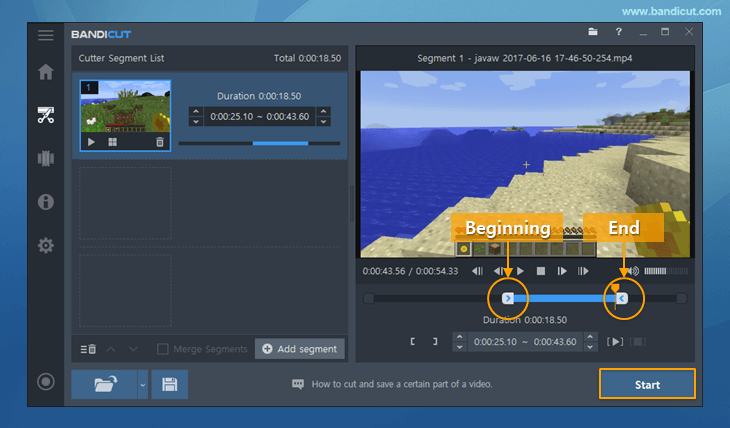 3. Click the 'Start' button to initiate the video trimming.
Once you are satisfied with your cuts, select the designated folder and click the 'Start' button.