Bandicam 6.0.2 (08/30/2022) - Hibernate your computer
We are pleased to announce the release of Bandicam 6.0.2.
* Detailed information
1. Reduced the intermittent noise when using AAC codec.
2. Added a Hibernate option to the Auto Complete Recording function.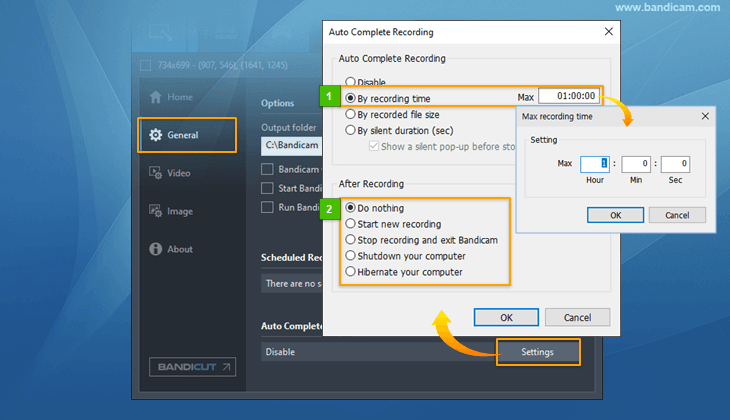 3. Bandicam now uses Hybrid shutdown (a.k.a Fast startup) when shutting down.
4. Bugs fixed
- Text overlays (recording time, CPU usage, etc.) were not updated under certain conditions.
- Other minor bugs have been fixed.
* Bandicam Download:
https://www.bandicam.com/downloads/
Thank you for using Bandicam
We are doing our best to make the world's best recording program.
Best regards,
The Bandicam Team