Bandicam 7.0.0 (10/05/2023) - Record a specific window while multitasking
We are pleased to announce the release of Bandicam 7.0.0.
* Detailed information
1. Added support for the 'Specific window' recording method.
- You can now record a selected window even if it is covered by another window.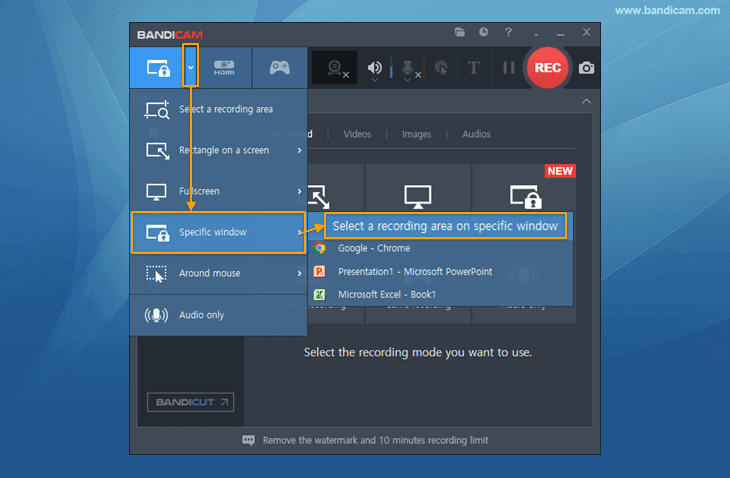 2. Added the speaker and microphone device selection menu in the main window.
3. Bugs fixed
- The Hotkeys tab under the Advanced options did not close when pressing the ESC key.
- The 'Hide main window during recording' option didn't work under certain conditions.
- The 'Start new recording' function for auto complete recording didn't work under certain conditions.
- Other minor bugs have been fixed.
* Bandicam Download:
https://www.bandicam.com/downloads/
Thank you for using Bandicam
We are doing our best to make the world's best recording program.
Best regards,
The Bandicam Team