Bandicam 6.0.5 (12/21/2022) - Upload to Google Drive
Posted: Wed Dec 21, 2022 2:29 pm
Bandicam 6.0.5 (12/21/2022) - Upload to Google Drive
We are pleased to announce the release of Bandicam 6.0.5.
* Detailed information
1. You can now upload and share the recorded video to Google Drive directly.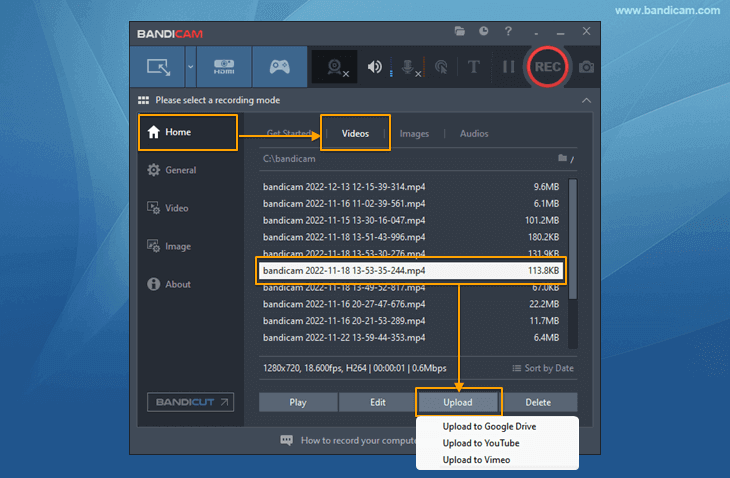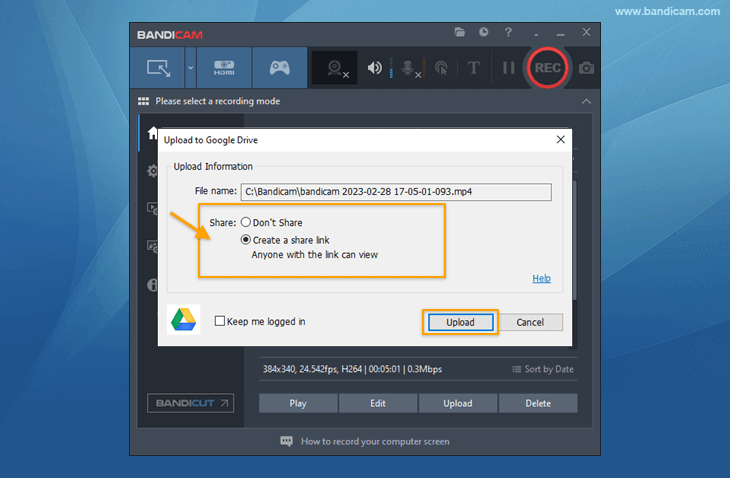 2. Your email address will be shown if you've checked the "Keep me logged in" option in the YouTube and Google Drive upload window.
3. Improved the 10-minute time limit notification for free version users.
4. Improved the license expiration and renewal information notification.
5. Bugs fixed
- The DPI Scaling settings in the main menu were not displayed properly.
- Other minor bugs have been fixed.
* Bandicam Download:
https://www.bandicam.com/downloads/
Thank you for using Bandicam
We are doing our best to make the world's best recording program.
Best regards,
The Bandicam Team